Laboratory Testing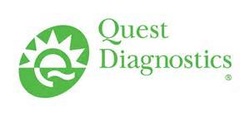 If you're like many people, you want to stay informed about important subjects. And nothing could be more important than your health.

We offer a wide range of the diagnostic tests available today. We have partnered with Quest Diagnostics to offer our clients and community low cost affordable laboratory testing.

---
http://www.questdiagnostics.com/home.html
---
Salivia Testing
Saliva testing has many advantages over blood testing. Saliva specimen collection does not require a blood draw and there are no risks to patients. Saliva collections are convenient and can be done at work or at home. When stored properly, saliva samples are stable for several weeks.
With an accuracy of 92-96%, saliva testing is more accurate than blood testing. The ability to collect more than one specimen is another advantage of saliva testing because this can give providers more information than a single collection. Compared to blood testing, saliva testing is also more affordable.
The method of testing saliva that Diagnos-Techs, Inc. uses is called ELISA testing. For more in-depth information about this kind of testing please see
Why Saliva?/Saliva Testing at a Glance
.
There are several different ways of measuring the hormones in a person's body. Most blood and serum tests look only at the level of hormones that are present in a person's tissues. This is known as "bound hormone levels".
Saliva testing looks at the "unbound hormone levels" also known as "free fraction hormone levels" which are the hormone levels that are available to be used by the body's tissues. This gives providers a better idea of the levels of hormones that are actually influencing the tissues, rather than just the level of hormones that are present in the tissues.
Measuring free fraction hormone levels gives a provider more information than measuring bound hormone levels. Usually, when bound hormone levels are measured, a provider needs to guess at the level of hormones affecting the tissues. This is not the case when measuring free fraction hormone levels.
The accuracy of saliva testing, together with its affordability, convenience, and the ability to collect multiple specimens makes saliva testing superior to blood testing.
---
Mineral and Heavy Metal Hair Analysis
A hair tissue mineral analysis (HTMA) simply stated, is a screening test that measures the mineral content of your hair. However, a hair tissue mineral analysis is much more than a test for minerals. Providing a mineral blueprint of one's biochemistry, a hair tissue mineral analysis can provide pertinent information about one's metabolic rate, energy levels, sugar and carbohydrate tolerance, stage of stress, immune system and glandular activity.

A hair tissue mineral analysis performed by Analytical Research Labs, Inc., is a screening test for the level of 20 minerals and toxic metals in a sample of hair. It is a tissue mineral biopsy that is non-invasive, relatively inexpensive and extremely accurate.

A hair tissue mineral analysis is considered a standard test used around the world for the biological monitoring of trace elements and toxic metals in humans and animals species. The same technology is used for soil testing and testing of rock samples to detect mineral levels.

Hair, like all other body tissues, contains minerals that are deposited as the hair grows. Although the hair is dead, the minerals remain as the hair continues to grow out. A sample of hair cut close to the scalp provides information about the mineral activity in the hair that took place over the past three to four months, depending on the rate of hair growth.

Test results are printed on an easy-to-read graph, unlike many of the other laboratories. This is a great benefit for both practitioners and their clients as well. The printed graph includes the mineral results, major mineral ratios and the oxidation type.

Analytical Research Labs, Inc., offers the only complete individualized test interpretation by the method developed by the late Dr. Paul C. Eck, our founder. This 15-20 page report is unique as it includes information related to one's metabolic rate, energy levels, sugar and carbohydrate tolerance, immune system, autonomic balance, glandular activity and metabolic trends, a personal dietary supplement program, basic diet recommendations and other information that can be inferred from the test results.

Analytical Research Labs, Inc., offers the only personalized transition dietary plan based entirely upon the results of one's hair tissue mineral analysis. This 25 page report includes three transition diets, menu plans and a wealth of information covering food preparation, eating habits, changing one's habits, cooking, shopping and other valuable information.

---