​Dr. Christi Hancock, D.C., IASTM, BEC. CPEP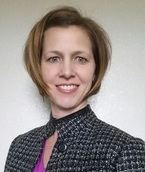 ​ Dr. Christi earned a Bachelor Degree in Biology/Chemistry from Lindenwood University in St. Charles, MO. She went on to earn her Doctorate degree in Chiropractic from Logan University in Chesterfield, MO.

Dr. Christi did an internship at Lake of the Ozarks and decided to move to the area upon graduation in 2004. She started her Chiropractic career in Osage Beach in January, 2005.

Dr. Christi is married to Christopher Hancock and they have one son Caiden Hancock. They have one cat "KittyPoop" who you will encounter outside trying to steal some love or sneak into the clinic as you come into the office. When not in the clinic, Dr Christi will be on the softball field playing ball, on the volleyball court playing or coaching, at home spending time with family, or traveling to continue her knowledge in functional neurology, pediatric neuro-developement and clinical nutrition.

The mission of Absolute Wellness Center is to change the lives of the people we service through Neurologically Based Holistic Care and Clinical Excellence!
---
Lana Wiblemo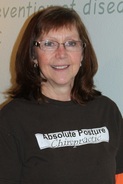 ---
Debbie Rose Hill, LMT
Debbie Rose Hill, most commonly known as Debbie Rose, has been a resident of the lake area since 1997 and has been employed by Lake Regional Health System since moving here from Arkansas . Debbie knew as a teenager that being a Massage Therapist was what she wanted to do, and her dream came true in 2006, when she completed a 500 hour mentor program in Osage Beach . Debbie Rose is a Licensed Massage Therapist with the State of Missouri and has reciprocity in all 50 states, an accomplishment few achieve. During the day Debbie is an EEG Technician in the Neurophysiology Sleep Lab Department at Lake Regional Health System, but every afternoon, her hands are most likely touching, healing, and relaxing a very satisfied client. On Wednesday and Thursday afternoons you'll find Debbie Rose at Absolute Wellness Center in Linn Creek, helping her clients relax with Therapeutic Massage. Debbie rose states "My hearts desire is to make people feel relaxed and loved and I feel as though my hands are a gift from God, He guides me when massaging my clients".

CLIENT COMMENTS:
"I feel like a bowl of jello after having a massage from Debbie Rose, so relaxed."
"She makes me forget about everything, except the pleasure of total relaxation."
"Her hands must be a gift from God because of her healing touch."
---
Mary Self, LMT
A life-long intuitive healer and service provider, Mary Self completed her certification for professional massage therapy at Professional Massage Training Center in Springfield, MO in 2001. Training included a 500 hour study course, as well as hands on clinical training. Mary's internship at St. John's Hammons Heart Institute and Missouri State Board exam completed her licensure.

With a vast variety in studies and experience, Mary can apply a client requested technique of Swedish Therapeutic, Deep Tissue, Myofascial Release, Sports Massage, Bodywork, Trigger Point, Energy Work/Chakra Balancing, Pillossage, Aromatherapy and Crystal Healing to her specialty technique, Intuitive Therapeutic Massage.
Mary brings decades of fine tuned intuition and her LMT (Licensed Massage Therapy) experience to her massage table to provide her clients with a specialty massage designed to meet their specific needs.

Throughout her 14 year career, Mary has provided professional massage therapy and yoga lessons in a variety of settings including Spa/Salon, fitness center, wellness center and onsite settings.

Schedule your next massage therapy session with Mary Self, LMT at Absolute Wellness Center for a unique healing experience.


---